In this page:
Some photographs of
MADELEINE MCCANN, CHILD

AGED THREE YEARS OLD
, "FEARED ADBUCTED"
-EVEN
STATED AS ABDUCTED BY HER PARENTS, FAMILY, FAMILY FRIENDS AND THE BRITISH POLICE
!!! mentioning with insistance

"PAEDOPHILE ABDUCTION"

- also see the page "FOI QUEST" here in this blog-
-as copied straight from the British public press, ALL PHOTOGRAPHS SUPPLIED BY THE DISTRESSED PARENTS:
-Note:

The parents

, Dr Gerald MCCANN and his wife Ms Kate HEALY, as well as the BRITISH POLICE, have all STATED "ABDUCTION" WITHOUT ANY PROOF WHATSOVER.) The BRITISH POLICE SET THE INVESTIGATION ONTO A FALSE TRACK BY ALERTING INTERPOL ONTO A PAEDOPHILE RING. Nevertheless HERE is the sort of PHOTOGRAPHS the parents keep publishing all over the world (getting paid for it by the way, obviously) of their own CHILD

(isn't this heavenly material for paedophiles?!):
Copy from main-stream British Press article:
"British police were told that

Madeleine McCann was snatched by an international paedophile ring

which photographed her three days before she vanished,

police files have disclosed

.
This is the full email sent by an intelligence officer on the Met's vice squad on March 4 this year to counterparts in the Portuguese and Leicestershire police
:
By Caroline Gammell in Portimao 9:13PM BST 06 Aug 2008
According to an email sent by the Metropolitan Police a child abduction ring based in Belgium placed an order for a "young girl".
Three-year-old Madeleine was spotted while on holiday in Portugal by someone connected to the gang who took a picture of her.
The photograph was sent back to Belgium where the paedophile ring agreed that she should be abducted, the email states.
Three days later on May 3rd last year Madeleine was taken from her family's holiday apartment in Praia da Luz in the Algarve while her parents ate at a nearby restaurant.
The astonishing revelation supports Kate and Gerry McCann's long-held theory that their eldest child may have been taken by a child smuggling ring. "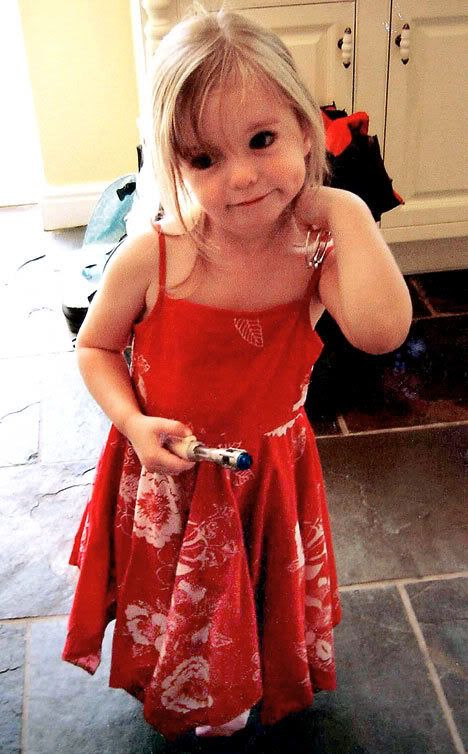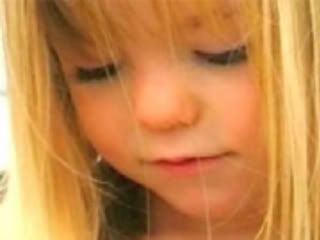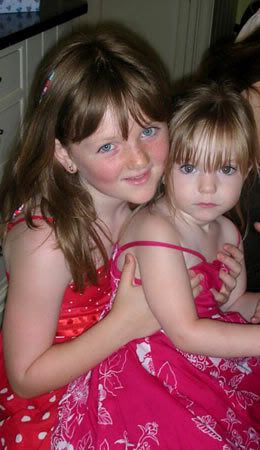 "It was to be the last night of the vacation and both parents were anxious to get to the supper
they had planed with all their party buds and the twins [Sean and Amelie McCann] were tired from playing all day and they
had no problem getting them ready and put to bed.
Maddy was a problem because she knew it was the last night and did not want to waste any part of
it sleeping and really wanted to join her parents at dinner with her parent's friends and objected
to being left out of all the fun. She loved grownups and wanted to go too.
As the time for the parents to leave she got very unruly and demanded she should go with
them and it grew to be a war of wits between a 3 and a half year old Maddy and two parents who
wanted to celebrate one more time away from the children with friends.
One or the other parent, Both Doctors, suggested they give Maddy a sleeping pill or a sedative and
the case was made. Maddy would not be going to the dinner party.
While Kate was having a quick shower and did her face, Gerry got out his Medical bag and selected
a suitable drug for little Maddy and gave it to her. She had had this done to her before so she made no fuss
and accepted the needle as before.
The needle did not take the desired effect right away and Maddy started up again about wanting to join the party
and Gerry put his Medical bag away and left Maddy to continue to stew and protest and went and took
a shower as Kate finished putting on here face and....
When Kate was ready she came out and found Maddy searching her clothes for a dress to go to the party
and had to tell Maddy one last time she was not going with them and she had to go to sleep now as they were
already late and she got out her own Medical kit and proceeded to give Maddy a sedative and got her ready for
bed and put her there.
Maddy, at that point gave up the protest because the first setative was starting to kick in and when Gerry came
out of the bathroom he dressed to party and Maddy was quiet now and they did their final checks and kisses and left
for the Party.
To be continued.. in part two. cause there is more to the story, much more."
Part 2 of 2. The Night Maddy McCann died.
I have not read the accounts of all the visits and checking back and forth on the three sleeping children so
I will only say this to begin the account....
Maddy was standing, with tears running down her face at the window when her parent, Kate or Garry came to check
on the kids and that parent decided, that she needed more medication and was given a sleeping pill as the medical bags
were put away and the pill would surely knock Maddy out so she was give it and put back in bed.
Having done that it was back to the party and a few more drinks and laughts with the friends.
When the parents returned that final time from the dinner party Maddy was dead.
She had succombed to the drugs while standing at the window looking out for her parents...
Her heart stop beating and she slipped to the floor at the window.
Her little body was still warm to the touch and it took almost at minute to put her back to bed but
the parents soon realized that Maddy was not breathing because her little heart had stopped.
The horror of what had happened was overwhelming and after a full minute the two Doctors, Parents of
Maddy McCann started CPR because they have no knowledge of when Maddy had died and after all her
body was still warm and...
Two or three minutes of CPR had no effect so they stopped and tested the body temperature with a
rectal thermonitor and tried for another 5 minutes of CPR in a desperate attempt to start
Maddy breathing again.
They were both Doctors and decided they had to do something else. something very radical.
They knew there was no 911, no medical clinic, no Hospital in the town. no help available whatever
and it was up the them to bring Maddy back. They just had to.
They got out their Medical bags and after laying Maddy on the floor proceeded to use a scalpel
to
quickly opened her chest and started to massage her heart in a desperate move to save her life.
The operation on Maddy's heart was a simple procedure and as her heart had stopped. There was
very little blood as Maddy's heart had stopped for a unknown length of time and the stopped heart did/does
not pump any/much blood into the incision on her chest.
Maddy had died where they found her and it was too long ago and the heart massage procedure failed.
Maddy was dead. Their daughter was dead.
The rest of the story need not be told here, the parts about the hasty decisions the parent made then.
The hiding and later the disposal of Maddy's body. The stories they had to make up and the lies that
must be told to protect the family that still had two children and the Doctor careers they would have to protect.
Was the dinner party and drinks with friends far away from home in England worth all this tragedy and travesty?
I will not judge?, God will do that for us." Larry
~~~
My comment-reply (extract): ...Whatever it was, there was no need to cash on either a real daughter('s death/ hiding) or even a total fabrication. One good clue I have remembered was that Telegraph (UK) article published at one minute past midnight on the same night, 4th May 07. How could devastated parents contact anyone and ask for the press to be notified at that time, only 2 hours after they claimed the 'disappearance'? Even if it was (as I think is said by the Embassy) a consul who called the press, it's rather unknown of - and still much to early to be honest. The PJ visited them at midnight so how did they know they could NOT find her in the next hours (as publishing this would have been too risky for the child, before being advised by the police)? What good would it do that the British press publishes this notification at that stage, also??? not many expats or Portuguese ppl/ tourists/ business ppl would read the net at that time and also be in the PdL area -and having seen anything!
You say they panicked because there was no medics/ etc. There WAS! Portimao is only 20 minutes away and surely less than this at night and by speedy ambulance. Had they put her in a car, straight to hospital, it would have looked less lousy if the accident by sedative theory is the one. Even if they tried ressucitation by any good mean just before and keeping trying while in a car. Lots of people would have offered to take Maddy and them there.
But like you I don't know, it's possible they did an open heart massage (I had never thought of this one, but had read of a 'trachea' or something of the sort, puncture in the throat to release blood hence reduce pressure.) Still though, even if she died because of an overdose of sedatives, it would have been simple to say they gave her too much independently ( Gerry/Kate not knowing that the other has already given her a dose) - at the most, if they used something illegal, they would have risked a suspended sentence, OR EVEN NONE! -because surely they knew what they were doing and the medication can't have been bad for a child of her age (and as you suspect, they'd done it before anyway.) A child can die of calpol! although CALPOL is legal in the UK, it's not in PT, though they could have said, if the case, that they simply didn't know it was illegal there. I think Kate said to PJ she had some in the bag just in case (but didn't use it.... if I remember correctly.) and she didn't get punished about it.
I will be happy to know what you think of the FUND creation (and all the surrounding circus with the media etc) in the case when your theory would be the truth. It would fit perfectly well, however there are some things that would remain unexplained. Their reactions and behaviour following the event and for months after wasn't typical of parents whose child has died - or even been abducted. I think that most of the people who have observed them in an impartial way have said the same as I have. There seemed to be a stage of bereavement or at least hard grief but it was quickly gone... and many of us wondered if all this wasn't an act?
I tried to comment on your first part on the blog in my blogger-name but the Google Blogger system works badly therefore I lost my whole comment, however I can sum it up: it matches many elements such as Kate slipping up twice in 4 years to pinpoint the event at NINE at NIGHT, NOT a ten! (see blog-post: "An intriguing revelation"); Gerry slipping up about the "RECOVERY POSITION" (same time, at NINE pm!); late calls for a PRIEST, gross errors on
their ready-made time-lineS (two different ones!!!)
and inconsistencies PLUS lies in general to fake an abduction;
NOT sending the Twins for a medical check
- whereas if any abductor would have sedated Maddy, he/she/they would have done the same to the twins - or at least it would have made sense for 2 doctors to ask their friends to take the children to the nearest hospital for a test - while THEY WOULD search! ("ERM"!!!). It would have also given clues if there was a sedation.
Thank You very much dear Larry for having sent this over and asked for a place for sharing it. I think it is a lot worth doing so.
Megafundline At The Lost Marketing Ploy Blog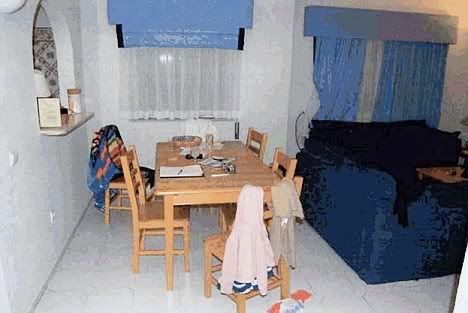 The holiday flat Madeleine McCann was left on her own with her two siblings,
toddler twins, all the children being under the age of three years old then,
AT NIGHT, while their parents were enjoying themselves
at a restaurant which was NOT like "in the back-garden", but a LOT FURTHER THAN THAT,
with their friends, who were equally NOT supervising their children,
when the stated "abduction" suddenly "happened".
Or here is how the stories are brainwashed to the public via cheap press, because the Portuguese police,
PJ, equally doesn't believe a word of it. -and with serious grounds:
Cadaver odour and human blood containing 15 out of 19 DNA markers belonging to Madeleine
were found in this flat by police forensics standard methods.
Everything in this caption is checkable on the public police files.
5a appartment, Ocean Club, Praia Da Luz, Algarve, Portugal